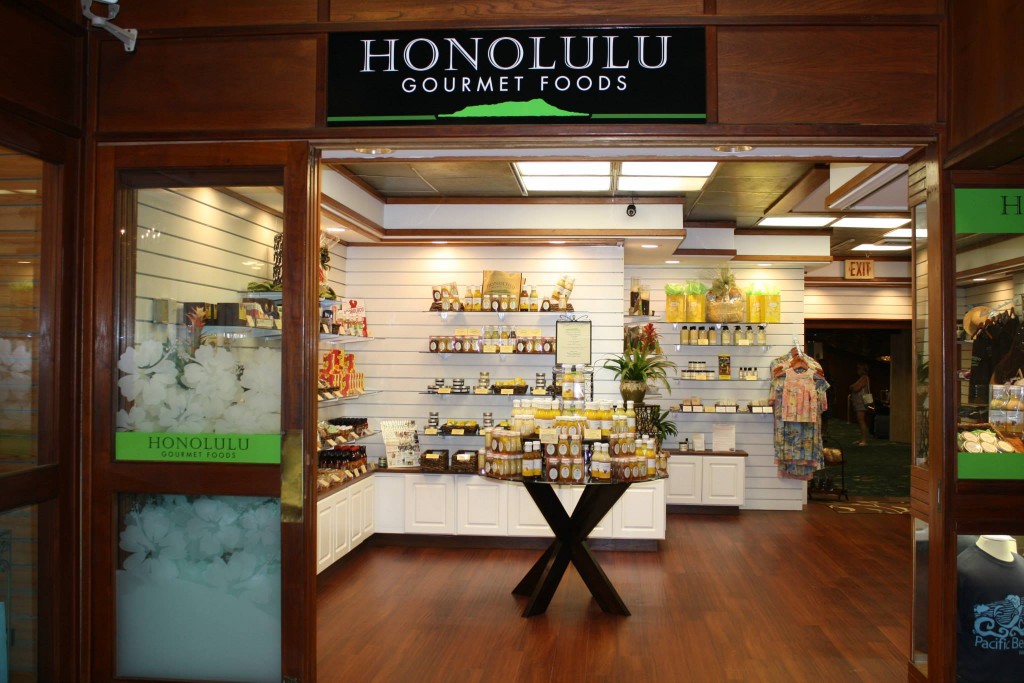 Sustainably grown and ethically created Honolulu Gourmet Foods announced the expansion of its brands' availability to Waikiki. The longtime Kapiolani Community College Farmers' Market vendor opened its doors on August 28th on the lobby level of Pacific Beach Hotel.
Pacific Beach Hotel
2490 Kalakaua Ave., Honolulu, HI 96813
Phone: (808) 923-3292
Business Hours: 6:00 AM ~ 10:00 PM, daily
Honolulu Gourmet Foods Waikiki store's unique concept showcases the best of Hawaii's epicurean delights by farmers' market vendors, complete with a selection of healthy grab-and-go fare. Featured favorites include Madre Chocolates, Kahuku Farms, Reppun Waianu Valley Taro Lo'i and Farm and of course, Honolulu Gourmet Foods' famous salad dressing.
About Honolulu Gourmet Foods
In recent years, locally grown and produced products have been increasing in popularity. The mana from Hawaii's rich volcanic soil and tropical weather is ideal for nurturing and producing some of the finest foods in the world.
Honolulu Gourmet Foods' owner and founder Jill Miiko Lee is passionate about ensuring products that are fresh and local. "We are committed to using the freshest island-grown ingredients and possess an uncompromising commitment to quality, taste, and freshness and all of our products are produced exclusively in Hawaii," says Lee.
In addition to the new location in Waikiki and its presence at the weekly Kapiolani Community College Farmer's Market, Honolulu Gourmet Foods also supplies Costco with its Asian Maui Onion Salad Dressing. Honolulu Gourmet Foods' signature healthy cuisine can be found at an oncampus kiosk at University of Hawaii at Manoa, in Paradise Palms next to Hamilton Library.